We've been researching DIY options for replacing our 'canvas' dodger and bimini with hard tops using the existing 1" stainless steel frames, and adding a rigid windshield to the dodger.
Sounds like a great spring 2016 2017 2018
2019
project, doesn't it?
Following are the current finalists in my order of preference by
method,
then
approach
.
———— Latest revision: 28-Jan-2019 [by Bill] ————
And the winner is...?
Fabrication from scratch:
Third Party Manufacturers:
[A sampling; not a comprehensive list.]
Related Resources:
Materials Research:
I'll keep adding to this list as I find viable resources in an effort to narrow our focus, and as a source of ideas for a possible hybrid approach.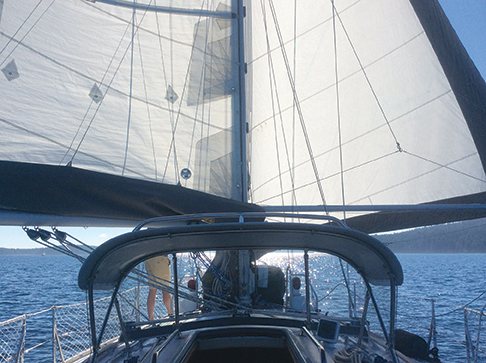 1/2" Starboard formed to match existing dodger frame.
(Photo from Roger Dodger article linked above...)